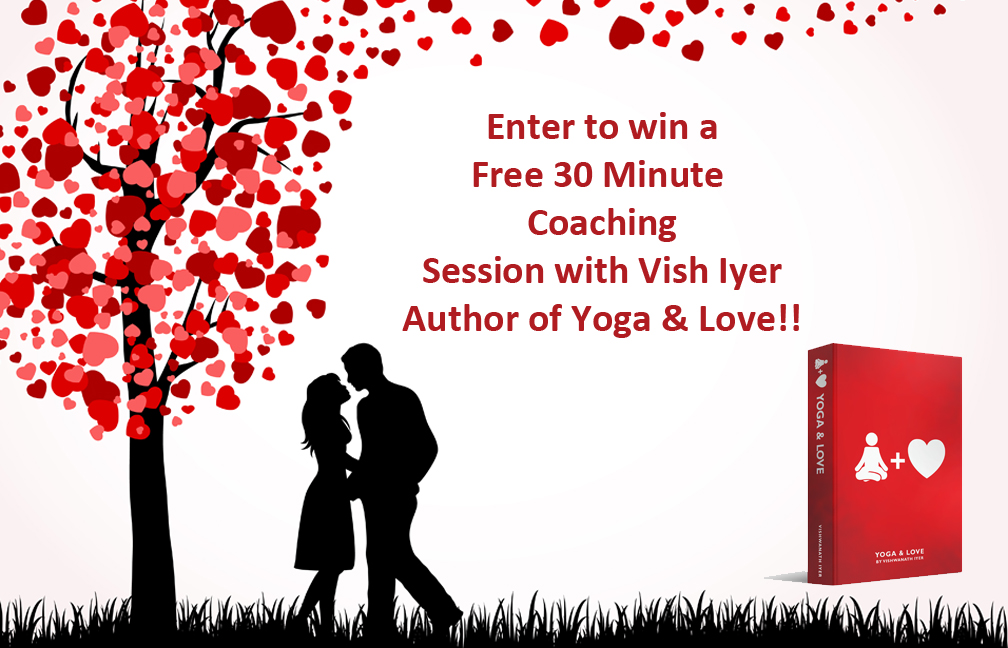 As a prelaunch goodwill gesture, Vish is giving away 10  30 min coaching sessions for free, yes for gratis, no strings attached ! In order to be eligible to win one of the coaching sessions please complete the following steps.
1.  Opt in your name and Email on the Yoga & Love homepage
2.  Share this blog post on your Facebook wall.
3. Send an email to vish@yogaandlove.com to claim your slot and we will send your schedule.
Vish will select a winner for each giveaway. Good luck and don't forget to complete the steps in order to be eligible.
Remarkable breakthroughs have happened in those 30 min sessions. This offer expires on April 30th, 2013.